Wrestler



Available:

Levels 1+.

Ability:

Throws the opponent in hand-to-hand combat.

Used:

Randomly at close range.

Quote:

"Professional disfigurer, at your service! I'm a masked wrestler when I'm not out here trooping."
Wrestler is an unlockable ability. It grants the

Trooper power to grab and throw enemies in close combat, inflicting 4

Damage initially and additional Fall Damage of 1-7

Life Points, hampering their actions until they can get up. If the enemy comes too close, the trooper will break ranks and engage his adversary in close combat, quickly putting his current weapon away and back out.
A good pick for front-line troopers.
Extermination missions get notably easier with wrestlers in the squad – this attack doesn't allow rats (if timing is right) to get in for a strike.
Gallery
Other Media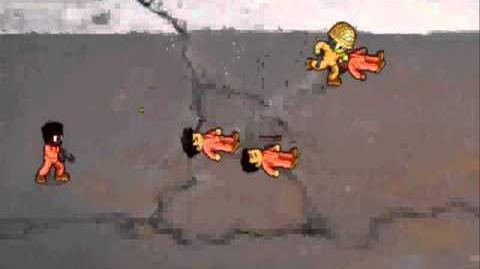 Community content is available under
CC-BY-SA
unless otherwise noted.