Shock Grenade



Available:

Levels 5+.

Damage:

0

Ability

All troopers affected will drop their weapon.

Area of Effect:

? 3x3.

Used:

Occasionally (once).

Quote:

"The best bit about it is that this really firms up the buttocks."

Boosted:
Countered by:
The

Shock Grenade is an unlockable

Equipment that can be used in one of three equipment slots available per trooper. Upon impact, it causes an earthquake, catching enemy troops unprepared and forcing them to drop all weapons they are currently wielding. However, the effect can be countered by Death Grip. Nevertheless, it can be a very useful asset, capable of directly determining the outcome of most battles.
Gallery
Media
A great example of shock grenade causing the situation to be changed instantly.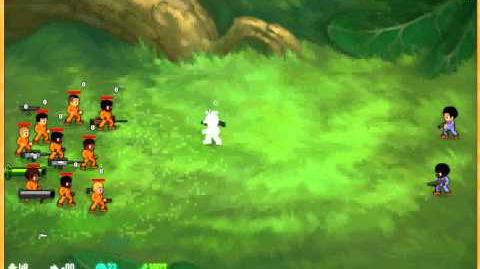 Community content is available under
CC-BY-SA
unless otherwise noted.