| | |
| --- | --- |
| | Comms. Officier |




Available:

Level 6

Ability:

+1 Communications for each level-up.

Used:

Passive (always).

Quote:

"Comms officers ensure the correct transmission of battle orders. Having plenty of Comms agents guarantees you'll receive plenty of enjoyable orders, allowing you to massacre even more enemies!"

Replace:

Comms. Officier is an unlockable helmet (i.e. Specialization or class). It allows the

Trooper and his squad mates to use a number of handy active support

Abilities, generally enhancing any army's performance.
A cheap way to get some of the functions of a CO while picking another class is to get a

Radio, as it grants +1
Communications.
In addition, Comms. Officiers do not need to be present within the current wave (

Deployment) of troopers to give commands, they can be put in reserve to keep them alive as long as possible since their support

Abilities can be crucial or very supportive in battle. The same can be said about Saboteurs.
Observation
Most of matches between high players end before the timer can reach 400 

, questioning the usefulness of Comms. Officiers. Mostly due to 

Spies and 

Twinoids.
Bonuses
Comms. Officiers start with +5
Communications, and get +1 with each level-up. This specialization serves solely to provide this vital global Stat and does not increase support ability use rates, no matter how many specialists are available.
The Orders
One of the random commands will be ordered every 400 Turn

depending on the situation.
Trivia
The current spelling is present in-game. The correct spelling would be "Comms. Officer".
Gallery
Media
A Comm. Officer is essential in order to succeed in Exterminatemission.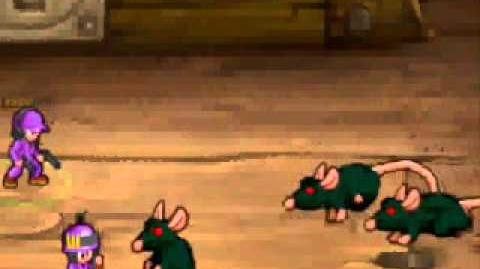 Community content is available under
CC-BY-SA
unless otherwise noted.